Description

Hemplucid Whole-Plant™ CBD Gummies deliver a carefully pre-measured 25mg dose of full-spectrum CBD right into your Endocannabinoid System (ECS). The delivery of CBD is extended over time when taken this way so you'll experience subtle but long-lasting effects.
Available in a 5-count bag, or a 30-count bottle, Hemplucid Gummies will give you the extra boost you need to conquer the day.
The whole-plant difference
Hemplucid utilizes the whole hemp plant, so our products have hundreds of different plant-based compounds, like phytocannabinoids, terpenes, and other phytonutrients. These compounds work in combination with CBD, creating what is called the "Entourage Effect", promoting balance for the mind and body.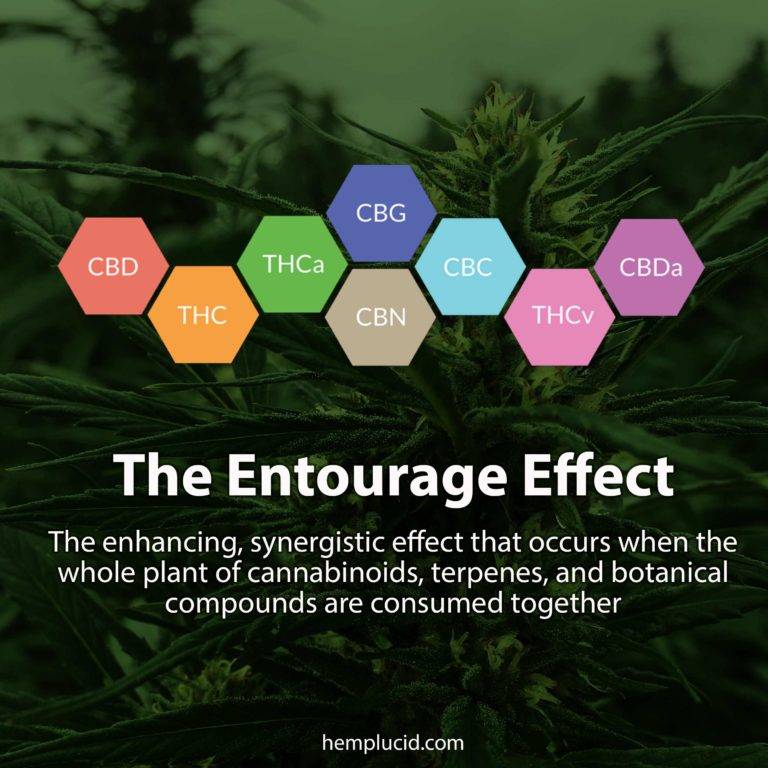 What's inside Hemplucid hemp?
CANNABINOIDS*
Cannabidiol (CBD),
Tetrahydrocannabinol (THC),
Cannabichromene (CBC),
Cannabigerol (CBG),
Cannabigerolic Acid (CBGA),
Cannabicyclol (CBL),
Tetrahydrocannabivarin (THCV),
Cannabidiolic Acid (CBDA),
Cannabidivarin (CBDV),
Cannabidivarinic Acid (CBDVA),
Cannabinol (CBN),
Tetrahydrocannabinolic Acid (THCA),
Tetrahydrocannabivarinic Acid (THCVA)
TERPENES*
B-Caryophyllene, a-Bisabolol, a-Humulene, Guaiol, Isopulegol, Linalool, p-Cymene, cis-Nerolidol
*Actual genetic profile may differ slightly between harvests, strengths, and batches
Please follow and like us: